The free classified ad sites provide a quick and simple way to get more exposure for businesses. This is particularly true for small organizations or local firms looking to make an impact in the market. Free classified ad sites do not put any burden on your marketing budget and offer a free alternative. 
As more users visit the classified sites daily, it would be best for you to avail this opportunity of free classified ad sites. So if you were looking for free advertisements, the following sites will be a great help. In this article, we will be covering the most favoured free classified ad sites in 2022!
Best Free Classified Ad Sites
Here are the eight best free advertising sites for business owners and marketers in 2022:
Facebook Messenger
Assuming you're a digital marketer, one of your primary channels is likely to be your Facebook feed. But did you know that you can use Facebook Messenger as well? More than two billion individuals use the Facebook Messenger site from all over the world. Visit Facebook Messenger now to benefit from free chatting and promoting platforms. 
Google My Business
Google My Business is an online business directory. It allows you to connect with clients across Google Search and Google Maps for free. To get your spot at Google My Business, you should add the URL of your business site. Also, add a few extra insights about your business to attract the audience better. Remember to add data such as images related to your business' keywords.
Google My Business uses the entered data to show your site to the targeted or related audience. It also gives more ways to contact you by calling, informing, or leaving surveys.
Moreover, it also provides necessary insights into how your clients perceive you. The insights include clicks, calls, appointments, follows, etc.
Facebook Marketplace
Approximately 800 million individuals use Facebook Marketplace daily. Facebook Marketplace is a great opportunity for local businesses to get more exposure. It is updated to provide a better online shopping experience to the users. Facebook Marketplace and Shops page provides an advanced interface to connect businesses with potential clients. 
Furthermore, creating a Facebook Shop is free and requires very less time to set up. Companies can easily pick the items they need to include from their Marketplace. Then, they can preview the final look of your business profile as well.
eBay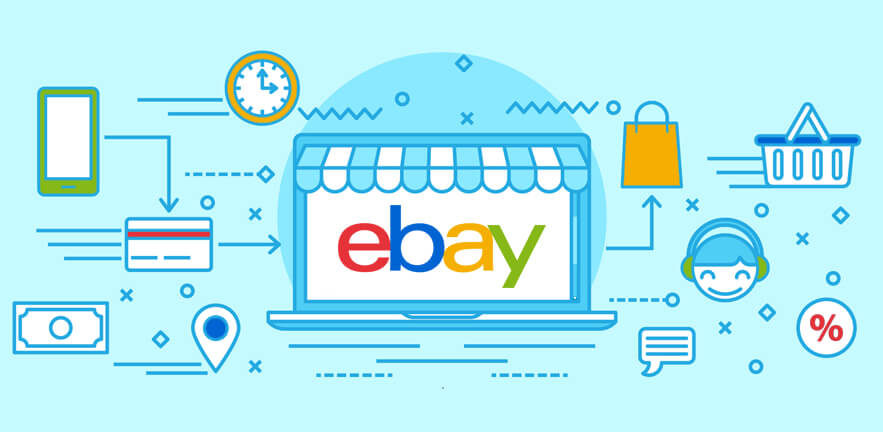 eBay is one of the free high-traffic promoting destinations. If you want to get more business exposure, this free certified ads site is great for you.
eBay has an extensive presence on 30 global destinations and over 100 nations worldwide. eBay is an awesome commercial centre to sell on, especially if you want to extend your business overseas. Due to its size and status and great SEO rankings, eBay ads bring about more business exposure than others.
Also, eBay has a decent virtual entertainment presence and supporter base. Unlike many other free ads posting sites, eBay has a simpler interface to promote products.
Craigslist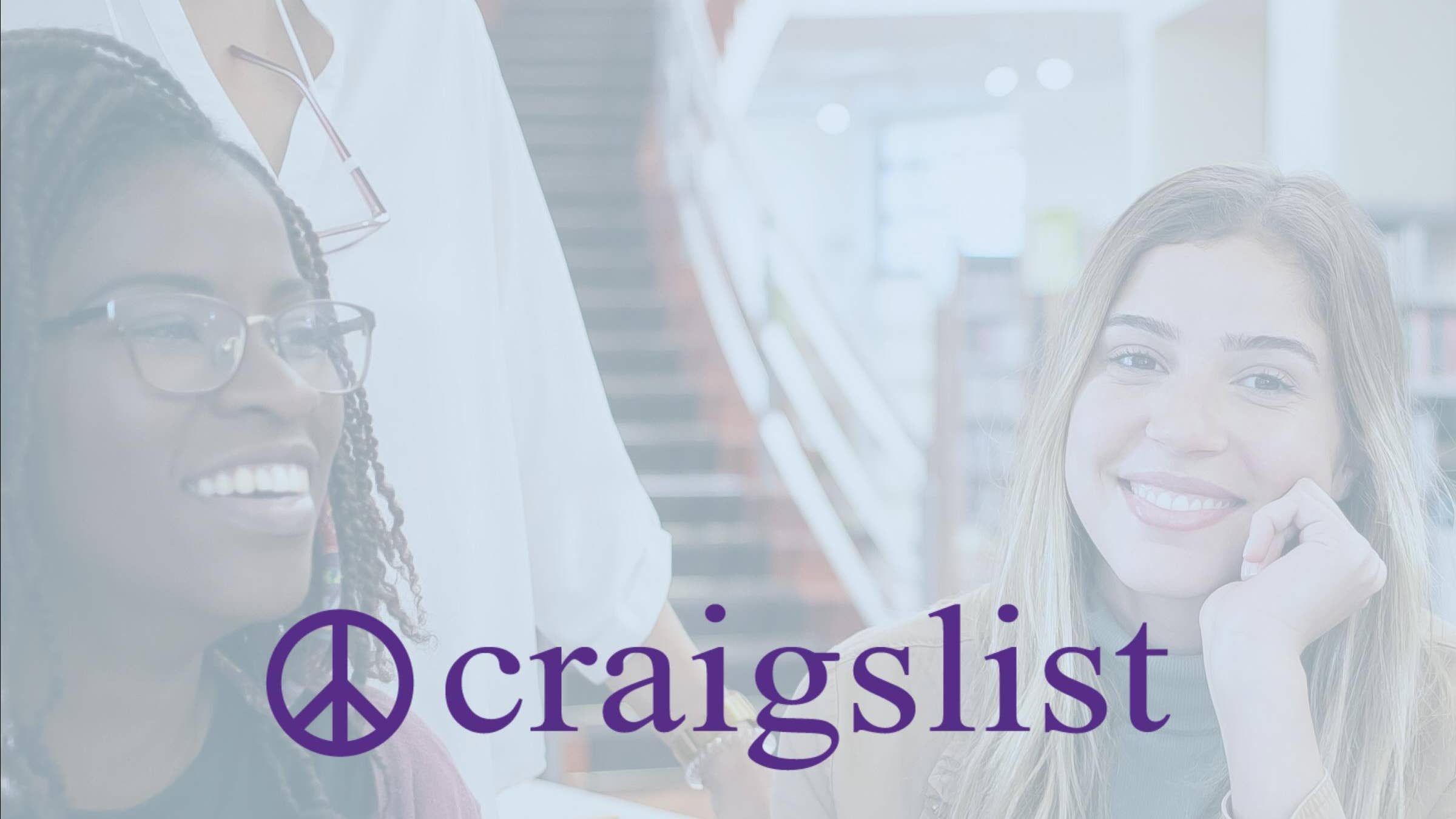 Craigslist is a great advertising platform. It has many subcategories like positions, administrations, lodging, occasions, and product. Subcategories empower the advertisements to arrive at a wide scope of audience.
They have a user-friendly interface that offers smooth navigation. The most notable web page today, Craigslist, is positioned in the U.S's best 30 most visited sites. This site has a wide range that permits you to sell pretty much any item or administration. The variety of products is so immense, it covers from auto and magnificence administrations to PC parts. 
Craigslist allows the clients to post promotions once per topographical region at regular intervals. They have free advertisements on most products, except for vehicles and furniture promotions that might need a little charge. 
Locanto
Locanto is also a free certified ads posting site that are accessible in 60+ nations. Like Craigslist, you can use Locanto's web-based classifieds webpage. It allows you to sell products, connect with work searchers, and find/list spots to live.
Locanto might not be the best option for every business, but it is amazing for businesses trying to get a huge web presence or traffic. Furthermore, it has a wide range for selling occasion tickets, recreation exercises, classes, and local area based administrations.
Oodle
Another top free publicizing site to consider is Oodle. It is one of the biggest free advertisement networks. You can connect with Oodle through your web-based entertainment accounts or from eBay.
Oodle contributed to Facebook's unique Marketplace. One benefit to Oodle is that the site plays well with web-based entertainment. For instance, you can interface your Oodle record to your Facebook Business Page and post an update when you run new Facebook advertisements.
Oodle is also associated with Advertigo, which is a free web-based promoting webpage. This similarity allows you to include your Oodle postings on Advertigo and vice versa. This helps in building your promotions reach.
Classified Ads
ClassifiedAds is a free promotion posting site. It is equipped with many classifications to trade items. 
In contrast to other advertisement sites, such as Craigslist, ClassifiedAds.com is 100% free to use. It means you're allowed to post an advertisement, peruse postings, contact vendors, etc. 
ClassifiedAds focuses on observing content posted on the site.  So you can be certain that your promotions will not be hindered by spam which may cause you to lose traffic. 
Final Verdict on Free Classified Ad Sites
These were the top eight free classified ad sites for business owners and marketers. The leading free sites include FB Marketplace, Craigslist, Oodle, Locanto and most importantly, Google My Business. These ad sites help in increasing visibility, reach and targeted audience. Online advertising has proven to be a great resource for traffic and revenue generation. 
Read More
Do you want to make money by advertising but feel a little hesitant that it might not work out for you?
Well, here's the thing, around 4.95 billion people use the internet actively, which is up to 62.5% of the total population. And so, most corporates have shifted to digital advertising as the saying goes— hang out where your ideal clients are.
Well, it's entirely possible to make money online by advertising if you do it the right way. 
Sure, it relies massively on audience building. And these things take time to establish. But if done the way the algorithm demands, it's worth every effort to generate smooth 7 figure passive income.
So, here are some ways you can make top dollars just like your favorite creators:
Start a blog

A blog is an online journal where individuals can showcase their ideas and beliefs. 
You can create a blog and monetize it to make passive income. But it's not that easy.
To make money through advertising, you need to have an audience that engages well with your content.
It's a lucrative way, though it doesn't happen overnight, and like every great things, it takes time to build a strong community.
Here are some ways you can advertise your blogs once it starts getting traffic: 
Pay per click advertising

Display ads directly 

Advertise through text links

Cost Per Click (CPC) Advertising
Cost per click is the most common internet advertisement model. It simply means the advertiser pays you when someone clicks on the link. It's also known as pay per click.
Display Ads Directly
It's another way of displaying ads on your website, but this time without any intermediary.
If you get decent clicks and traffic, you can make a page "Advertise with Us" and share your web stats. Interested clients would contact you. However, you would have to deal with them one to one. 
If you want to avoid all the work, you can also use third-party Ad Seller companies.

Advertise through Text Links
If you are established in your niche or getting a quality engagement, opting for this can generate good money.
Newcomers in the same niche often pay a high sum to get an organic reach. And all you would have to do is link their page to your text or review their content.
Affiliate Marketing
Affiliate marketing is another useful tactic that brands use to increase their sales. Here you have to advertise the brand products to your audience via a unique link. And you get a small commission every time someone makes a purchase using your link.   
To put it in another way, the affiliate market is simply referring brand products to your audience. 
You can share that link on your social platforms like the website, YouTube channel, Instagram, or Facebook. Affiliate marketing is one of the best ways to make top passive dollars through advertising. It's a multi-billion dollar industry, and according to stats, it is estimated to reach 12 billion by this year (2022).
YouTube Marketing
Running a YouTube channel is very similar to a blog; the only difference is you have to make videos rather than write articles. However, the audience-building tactics and monetizing method remain the same.
Now, remember, YouTube runs ads on its creator's behalf. And after keeping its cut, YouTube shares revenue with the video creator. Though, video creators can choose not to run ads on their videos.
Once you start getting decent traffic on your channel, you can sign deals directly with big brands. Or the brands would approach you for deals anyway.
Email Marketing
Email marketing is a process of sending valuable information directly to its subscribers—potentially a customer. 
And once the subscriber's list gains some considerable following, you can advertise it by sharing sponsor links.
Social Media Marketing
The huge user-base of social media encourage brands to pool huge sums into social media marketing. In addition, social media advertisement spending is estimated to reach $177 billion in 2022.
Social media is a gold mine to make money online by advertising. But with tight competition, it requires enormous efforts to build an audience.
Influencers with over 10K followers can partner with smaller brands and make money. On the other hand, Content creators with over 1 million followers on social media can smoothly generate seven figures by advertising.
Conclusion
These are some of the most popular ways to make money online by advertising. Once you are established, the cash flows easily. So, always focus on creating quality content, and followers will increase with time. We wish you the best of luck on your content-creating journey.
Read More